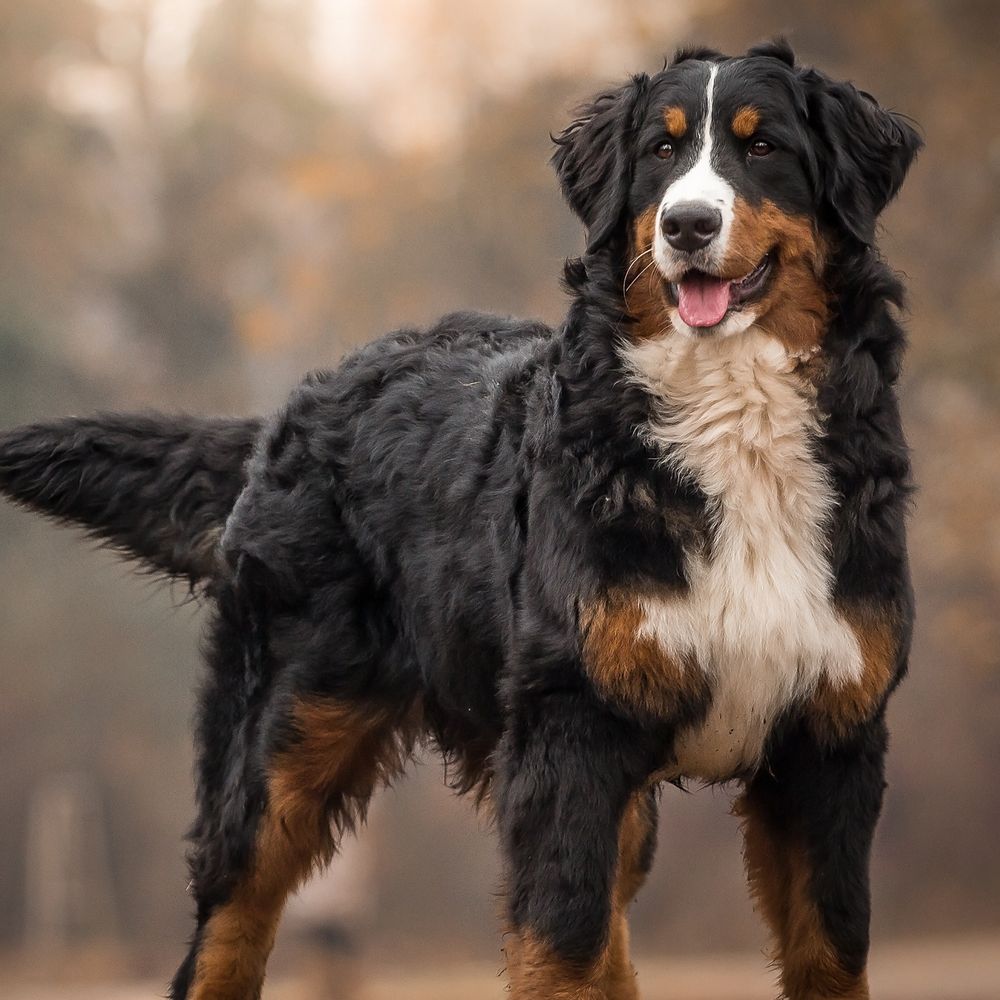 Code of Conduct
The Bernese Mountain Dog Club of Oregon (BMDCO) was born out of a desire to protect and support the needs of Bernese Mountain Dogs. We sponsor events, clinics and picnics where we learn, play and celebrate this great breed and traditions. 

Our club code of conduct is both educational and aspirational. Whether you are owned by a Berner, breed Berners or supply Berner gear, please review our code of conduct before participating in club events.
The primary objective of the Bernese Mountain Dog Club of Oregon (BMDCO) and each of its members is to protect and secure the well being of Bernese Mountain Dogs.
Article A 
General Conduct of Members 
Members will at all times represent themselves in a sportsmanlike manner and refrain from non-constructive criticism regarding another's dog or personal affairs. 
Members will share knowledge and be truthful in conveying information about dogs, families of dogs and owners of dogs for benefit of the breed. 
Members will provide Bernese Mountain Dogs in their care with a healthy, safe environment, nutrition and veterinary care at all times. 
Members will make use of recognized organizations including but not limited to: OFA, GDC, OVC, CERF etc. to evaluate the genetic status of breeding prospects and companion animals. 
Members will adhere to all AKC rules, regulations and requirements pertaining to the sport of dogs. 
Article B 
Responsibilities of Members Who Engage in Breeding and Selling Dogs 
Members will accept the standard adopted by the BMDCA and recognized by the AKC as the blueprint for determining the suitability of breeding prospects. 
Members will adhere to AKC rules, regulations and requirement regarding the breeding of Bernese Mountain Dogs so as to only produce litters of pup which are eligible for registration with the AKC and/or with those kennel clubs recognized by the AKC. AKC full privilege registration of all sires and dams will be verified prior to breeding. 
Members will refrain from breeding dogs under 1 year of age. Optimally, bitches will not be bred until after 2 years of age and should produce no more than one litter a year. Bitches owned or co-owned by members will not produce pups more often than two out of three heat cycles. 
Members will radiograph Bernese Mountain Dogs considered for breeding for hip and elbow dysplasia and will submit radiographs for any dog to be bred to a recognized organization for evaluation. 
Members acknowledge orchestrating the conception of life bears a moral obligation to ensure the welfare of lives produced. Primary responsibility for offspring falls on the owner of the offspring. If the owner refuses to accept responsibility, responsibility falls on the breeder of record (owner of the dam at time of mating). The sire's owner of record at the time of conception will assume responsibility for the sire's offspring should the owner and breeder of record be unable or unwilling to assume responsibility. 
Sire and dam owner members are responsible for obtaining information pertaining to the status and development of progeny produced by their dogs. 
Members will supply a copy of each of these documents: the Code of Conduct, and Guidelines for Breeders to any non-member with whom there is exchange of services related to Bernese Mountain Dogs and/or exchange of Bernese Mountain Dogs. 
Members acknowledge in breeding Bernese Mountain Dogs, acquisition and application of facts from each dog's family history pertaining to orthopedics, longevity, overall health, type and temperament is essential to insuring breed welfare. 
Article C 
Responsibilities of Sellers 
No member will engage in brokering or wholesaling of litters or in individual sales or consignments of any puppies or adults to pet shops, dealers, brokers, agents, catalog houses or other commercial establishments. 
Members will establish and attempt to maintain a lifetime communication with owners in whose care they place dogs. 
Members acknowledge the value of a written contract reviewed by all parties prior to the exchange of monies or services which details all obligations and expectations of sellers, buyers and providers of services. 
Member breeders understand they have a responsibility to provide advice, reasonable aid and assistance to owners of offspring from their breeding program for the dog's lifetime. 
Any member selling or placing a Bernese Mountain Dog will, if asked, assist the buyer or rescue organization in finding a suitable home for the dog should the need arise. If the breeder is unable to assist, the responsibility will fall to the owner of the dog's sire at the time of conception. 
On sale of any Bernese Mountain Dog puppy or adult the seller will: 
Maintain all puppies to at least 8 weeks of age in compliance with the Animal Welfare Act of the United States. 
Release only animals that are to the best of the breeder's knowledge, in good health. 
Ensure that all animals released have received the necessary inoculations and deworming appropriate for their age. 
Supply records detailing all dates and types of medical care the animal received, including inoculations 
Provide written information on the care of the animal, including grooming, feeding and housing 
Supply a 4-generation pedigree 
Attempt to provide all known information related to health and management issues pertinent to achieving understanding of and provision for the dog's requirements and needs. 
Article D 
Responsibilities of All Members 
Members will be open and honest. 
Members will honor all contractual agreements with buyers and sellers except where documented evidence indicates the dog's or breed's welfare is jeopardized. 
Members acknowledge the value of keeping breeders and buyers of their dogs informed about any health issues affecting their dog and its family. 
Members will contact the dog's breeder for assistance in re-homing if, at any time, they cannot take proper care of the dog. 
Members will advise the breeder, if known, of a change in ownership pertaining to any dog placed in their care or placed by them into the care of another. 
Members will provide proper housing, and appropriate training to ensure a well-mannered dog. Dogs should not be allowed to run unsupervised nor become a public nuisance, nor be kept in unsafe conditions. Training to ensure a well-mannered dog should not be abusive nor be excessively harsh for the individual dog. 
Members are encouraged to submit health status findings to Berner-Garde, a database endorsed by the BMDCA, whose purpose is to promote the exchange of information about Bernese Mountain Dogs' health. 
Members will not donate nor offer as prizes Bernese Mountain Dogs in contests, raffles, or fundraising events, no matter how charitable. 
Members agree to constructively exchange facts regarding Bernese Mountain Dogs. 
Members will adhere to all AKC rules, regulations and requirements related to all matters in the sport of dogs. 
Article E 
Actions Requiring Discipline 
Neglect or abuse of any Dog in the care of a member documented by an investigation of an authorized humane organization. 
Suspension of AKC privileges. 
Knowingly to sell, or aid and abet the sale of a Bernese Mountain Dog to or through an auction, pet shop, wholesaler, broker or agents. 
Poor sportsmanship including poor care of hotel properties and unsportsmanlike behavior at dog events. 
Article F 
Penalties 
Behavior that is contradictory to the Code of Conduct may be subject to discipline and per Article V - Discipline of BMDCO's Constitution and Bylaws. 
Exceptions 
Provisions in the COC may be waived by the BMDCO Board of Directors and/or by a vote of the membership based on review and evaluation of specific circumstances which could appear on face to be in violation of the COC. Members are urged to contact the BMDCO Board of Directors regarding any noncompliance with the COC.